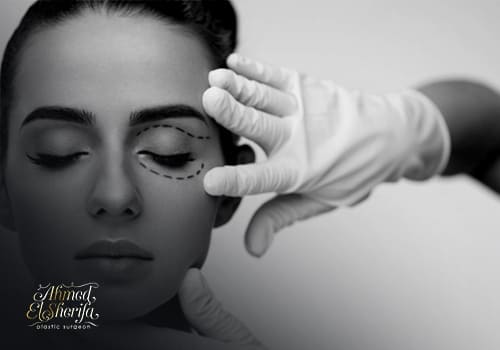 Types of Eye Plastic procedures
Before proceeding with eye plastic surgery, you must:
•
Be in good health and do not suffer from chronic health diseases.
•
Choose an experienced plastic surgeon who has many successful cases of eye plastic surgery.
•
Consult an ophthalmologist first regarding the procedure you will perform with your chosen plastic surgeon.
•
Talk with your plastic surgeon about all your expectations of the procedure outcome, the duration of recovery, the extent of expected pain, and the appearance of the final result.
•
Some eye examinations are required, such as eye pressure measurement, vision measurements, and eye x-rays.
•
Stop consuming nicotine, alcohol, and caffeinated-rich drinks.
•
Stop taking analgesic or anti-inflammatory medications before the surgery for at least a week to reduce the possibility of bleeding at the time of or after the procedure.
•
You already have a problem with your eyes that may hinder your vision or disturb your psychological state when you look at them.
The types of plastic eye interventions are divided into:
1- Surgical interventions:
such as eyelid lift, which helps you get rid of upper eyelid sagging and makes you appear younger. It also helps you get rid of any skin growth or fatty tissue in this area.
2- Non-surgical interventions:
- Laser that helps removes skin birthmarks around the eyes and any skin growths around them or fatty ones.
- Fillers that help eliminate dark circles and any wrinkles that occur in the upper or lower eyelids due to weight loss or other factors.
- Botox gives the eyelids a youthful appearance through its effect on the eyelid muscles and gives a result after only 10 minutes of its application.
- Mesotherapy, which works to analyze any fatty lumps around the eye that affect its aesthetic appearance.
After eyelid procedures:
•
You will notice swellings that disappear within a month of the procedure, especially if it was a surgical intervention.
•
Do not expose yourself to direct sunlight.
•
Monitor the occurrence of any adverse consequences and inform your doctor about it.
•
Do not engage in any heavy physical activity or exercise to prevent more eye swelling.
•
Do not look at TV screens, laptops, and mobile phones for a long time, while maintaining a sufficient distance between the eyes and these screens.
Secrets of Dr. Ahmed El Sherifa for beautiful eyes:
• Maintain a quiet sleep hours according to a specific schedule, at least 8 hours per day.
• Avoid wearing non-sterile contact lenses or glasses.
• Avoid alcohol and salty foods, as they retain fluid in the body, which makes the eye appear swollen.
• Wear sunglasses when exposed to the sun.
• Avoid reading in the absence of sufficient light in the room
• Limit exposure to electronic screens such as laptops and iPads.
• Eat as healthy as possible.
• Do sports regularly, as it significantly improves blood circulation in the body.
• Eat more spinach, peppers, salmon, guava, and oranges.
• Make sure to remove eye makeup before going to sleep.
• Use warm compresses on the eye to calm it down once it is exposed to any external factor that may cause irritation or sensitivity; they help relax the muscles around the eye.
• Massage your eyes daily and gently, with the help of olive oil or coconut oil, to improve eye blood circulation and make them brighter.